Home / ECOMMERCE / Online Ordering
Online Ordering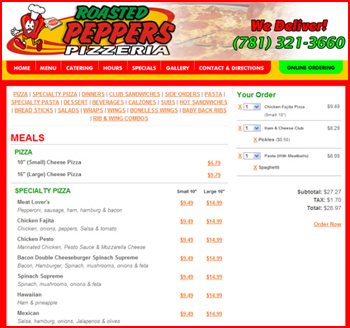 Are you looking for an effective, affordable way to increase sales at your restaurant? eDiningExpress, developed and sold by Community Communications, allows customers to place orders on your website, for either pickup or delivery.

eDiningExpress has every feature you could ever want in an online ordering system, and the cost is a flat rate of $25 per month (no transaction fees!). This is a fraction of what other online ordering systems cost.

Most takeout restaurant chains are now offering online ordering, and they are seeing huge growth in this part of their business. Studies have also shown that customers place bigger orders when ordering online than when ordering over the phone.

To learn more about eDiningExpress, please go to www.ediningexpress.com.